Make your tracks more professional with Aman Sharma
Straighten up your tracks
Get mastered tracks for Spotify, iTunes, YouTube, Amazon Music, and all other streaming services available on the web.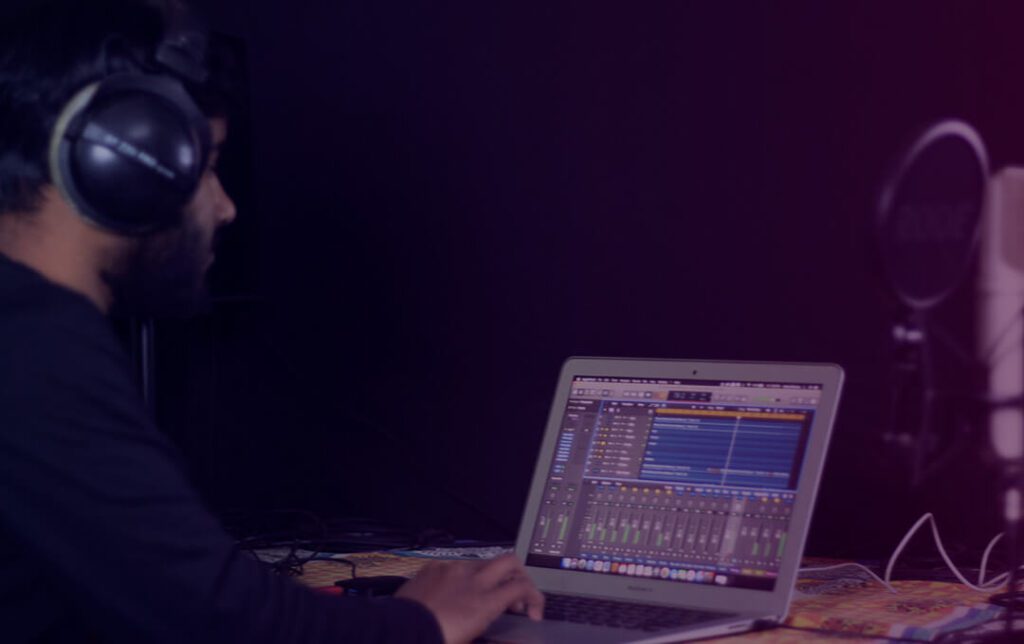 Get your audio inputs and the vocal track mixed to improve the song's audio ability and dynamics.
Get a radio-ready song personalized by various parameters such as finishing, loudness, stereo imaging, equalization, etc.
Get a karaoke version of the full stem song professionally in a distinctive manner with sheer quality.
Singer, Sound Engineer, YouTuber
He walked alone on a self-driven and self-motivated journey of five years from 0 subscribers to 33K subscribers. A 24 years old man with more than five years of industrial; involvement, training, and understanding. An ambitious yet passionate man is living up to his dreams by routing journey full of hurdles from a ₹20,000/- basic studio setup to a currently owned fully-loaded professional studio of about ₹2,00,000/- and still counting.
See what people say about our services
"I would like to say, mixing and mastering by Aman Sharma is much affordable and classic than others, they are very cooperative with their clients also"
"It's Work Outstanding..
Best Wishes New Year Ahead"
"I am completely satisfied with the mixing facilities provided by them. Aman Sharma is a professional Mixing mastering engineer. I hope that in future also I will get Aman Sharma to do mixing and mastering."
"These guys did an amazing job! I'll definitely be back with more projects, and would highly recommend Audio Mixing Mastering to anyone looking for a professional sound for their home studio projects. The best experience is to hear the clarity of my song done by a professional I'm 100% satisfied with my master."
Looking for a professional sound engineer for your tracks